With my exams lasting for almost a month,I really couldn't read as much as I could if there weren't these evil things called 'Examinations'.But I guess I did read quite a few of them in February.It's just the March month that has been affected. 🙂
My February reads included the Precious Stone trilogy by Kerstin Gier and the Matched trilogy by Ally Condie. Six books.
And my March reads included the Demigod Diaries by Rick Riordan of course,The Host by Stephenie Meyer, Lady Midnight by Cassandra Clare 😀 (Yes! I did read the book already), Magnus Chase and the Sword of Summer by Rick Riordan (Yeah,another Rick Riordan !).Four Books.
That's ten books in two months.Is that too much? (Nope,not at all)
So,I guess I'll give tiny little reviews on my dual month wrap up again (more like I'll talk about what I liked,not exactly review I guess ).
Precious Stone trilogy by Kerstin Gier
Genre:Romance, Science Fiction, Fantasy ,Historical Fiction

This series includes -Ruby Red ,Sapphire Blue and Emerald Green.
The reason why I put all three together is that I don't actually remember where one book ends and where the next begins and I don't want to get them wrong.Here's what I think about this series.
First thing,I do like the titles of the books.They are kind of simple but they do have a lot of meaning in them(the people they might be hinting at 😉 )
And the covers,I don't actually own this series,which means I read them as PDFs .But the pictures of the books that I saw in one of my fave bookstagram accounts…they are pretty glossy.The portrait kind of depiction of Gwen kind of looks good ,despite the fact that the book cover gives a feeling of reading "not-a-book-released-after-I-was-born".Is that a chronograph at the bottom?
The actual story.Like I don't really know if it met my expectations because I read a part of the first book like almost a year back.Maybe I expected something else back then.But anyways,the story was kind of good enough to keep me reading.And also it's a book about time travelling.So,as long as there was something to look upto ,I would read it. There's actually not much happening in the first two books and there's a lot that happened in the last book.
[ POTENTIAL SPOILERS COMING UP .BEWARE  😛  ]
Of course I really dislike Lady Arista so much,but maybe I feel a little,like a tiny little bit bad for Charlotte.But Gideon and Gwen…Oh,I like that pairing .It was really heart breaking when Gwen came to know that Gideon didn't actually  love her,but thought that it would be easier to get her doing stuff if he acted so.But eventually they did end up together ,right?That's what matters I guess.And also that the bad guy's end at the end.And I knew what Gideon was actually going to do at the end.Take the 'Immortality Powder'.YES!!! But I really was wishing that it would have another book with more of Gideon and Gwen or maybe Paul and Lucy's kid..the next generation.
Hey!I like Gideon little,okay,not-so-little brother too!!!
Rating: ♥♥♥♥
Matched trilogy by Ally Condie
Genre:Young Adult, Romance, Dystopian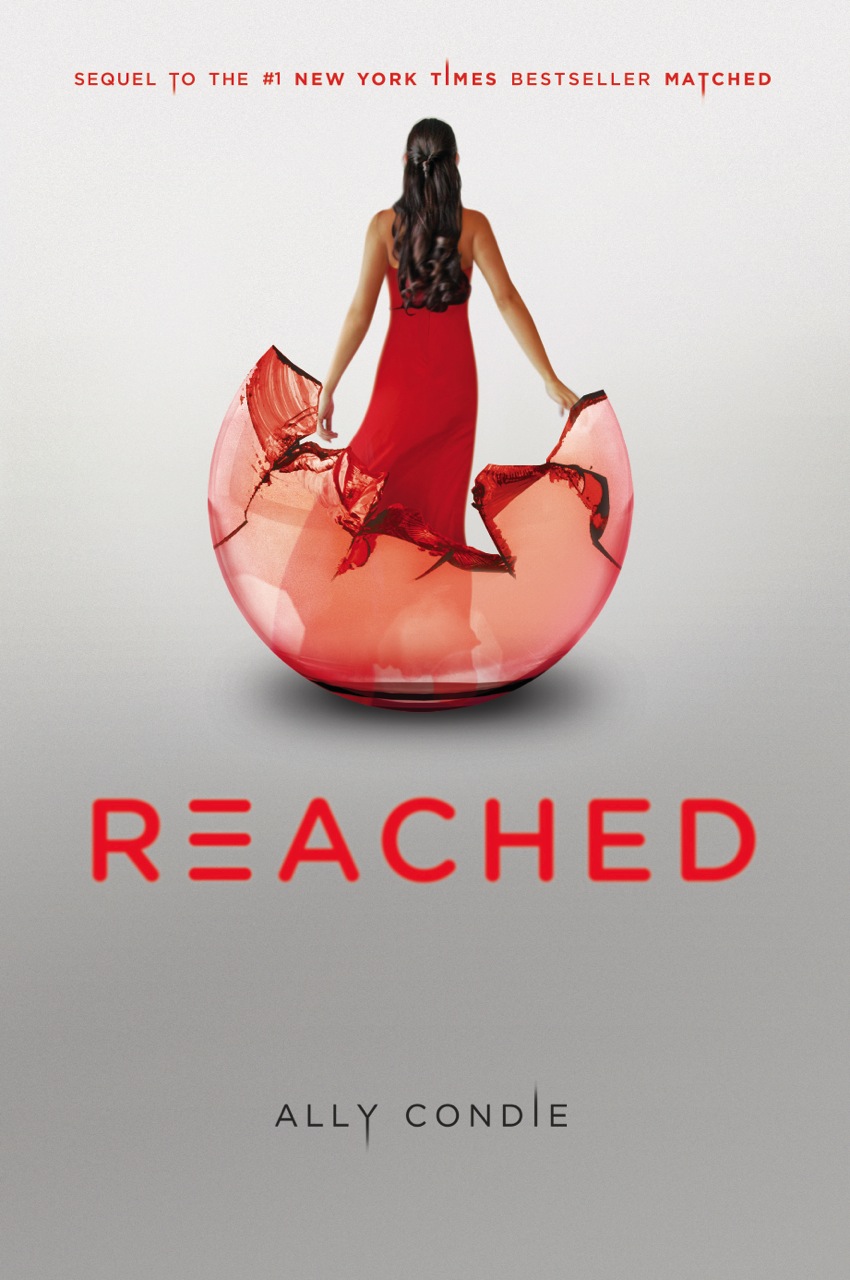 I do not own this series either and I don't really feel good about that (-_-) .But I'll survive. C'mon,I don't own The Infernal Devices either.That's my favourite series.And I'm alive and writing this post.So,you guys don't have to worry about me not surviving. 😀
About the covers first.They are kind of glossy too, like the Precious Stone trilogy and the design,it kind of reflects the book,the actual story.The simple but calm,orderly affect the cover has on the reader,I really find that quite good.Like,there's just one single thing on the cover-a girl inside a glass bubble or sphere in different positions and different colours,besides the text with one different letter,that's it.And that's what got me into reading this series.Yes! it was the cover of the books that got me into reading them.No,I don't follow the "Don't judge a book by it's cover" policy.And the title and the image perfectly portrays what the story tells us.
And also that the first sentence of the book gripped me.Like I got hooked to this book pretty hard from the very first sentence.
Even the writing,that also reflects the Society ,the thing around which the story revolves.It's not that the events of story is actually calm.They are really turbulent and there's cruelty,hiding,lies and so much more.But it's still orderly one.You will get what I exactly mean by calm and orderly and turbulent once you read the series,which you definitely should.Also the way of narrating the story in the last book from three points of views was interesting.
[POTENTIAL SPOILERS AHEAD. BEWARE . 😛 ]
Cassie and Xander and Ky.I again come back to the Hunger Games situation where I couldn't ever decide if I liked Katniss with Peeta or with Gale.I like the characters individually.How Ky shows his true self to Cassie,Cassie in the Outer Provinces searching for Ky,Indie and her love for Xander and Ky and her fearless nature,Xander ….for everything he was and everything he did.He deserved to be happy after everything he did.Maybe he was happy with Lei.Hopefully.But there are still times when I wish that Cassie chose Xander…I don't know how things might have gone.But it's a wish.And the other characters-Bram, Eli ,Vick,Hunter,Anna…..I like all of them.
Do you think the world would be better if the Society was in charge?Or would Rising be the better one?Or the one you live in?
Maybe the Rising or the one I live in.
Rating: ♥♥♥♥
Demigod Diaries by Rick Riordan
Genre : Middle Grade,Fantasy
Haha,Demigod Diaries!!!A companion to Heroes of Olympus series. It has like four short stories along with some other fun stuff.Out of the four short stories,the first three (Diary of Luke Castellan,Percy Jackson and the Staff of Hermes , Leo Valdez and the Quest for Buford) are written by Rick Riordan himself ,but….but the last story-The Son of Magic is written by someone else.Guess who?
Yeah,right…it's written by Rick's son Haley Riordan …and…it's awesome…it's kind of different from the usual Greek mythology stories by Uncle Rick….but it's so good.Haley's absolutely great!
And the other three stories,you get to know a lot about many other things.I really can't say more without giving away a lot.So,I guess this is it.A kind of must-read if you are a fan of Rick Riordan's books,which as I know, most of you are. 🙂
And I think the genre should be YA.
Rating:♥♥♥♥
The Host by Stephenie Meyer
Genre :Dystopian,Science fiction,Thriller ,Romance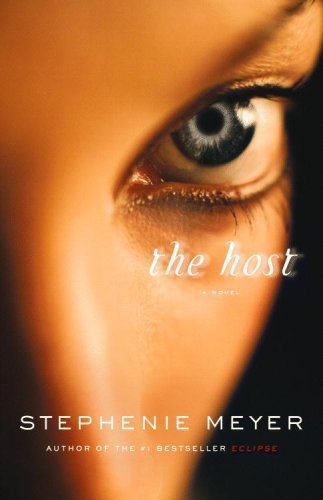 In case you are thinking "Oh!Another novel by Stephenie…it will be boring with cheesy romance " or anything like that,you are wrong.The Host is another amazing book and I would definitely recommend it if you haven't read it.It's so unlike The Twilight series which I'm a fan of too.It's enjoyable but it has a lot of heart breaking stuff too.
The cover isn't that bad too,though not as good as the ones of Twilight series.
The book was not one of those that gripped me from the start.Like I found the starting really boring and I kind of seemed as if there was nothing to look forward to.But the moment she started her search for Jared and Jamie,I was hooked,though I kind of rushed through the last 20 pages because I wanted to read Lady Midnight. 😉
[POTENTIAL SPOILERS COMING UP.BEWARE :p ]
Initially Melanie hates Wanda and it was almost the other way too.I like how they both start working together as the book progresses and at the end when Melanie tries to get Wanda off her idea to sacrifice herself so Melanie could go back to Jared was really sad.And I never liked Jared much.Like he could have been a lot more better.Maybe he could be a more considerate towards Wanda .I don't know.He just didn't seem likable enough.But Ian was so damn good.I kind of liked him from the first time he was mentioned.The first time he decided to give some thought to Wanda,how much he cared about her,how he trusted her,everything he did was really so caring and lovely.And Jamie ,he was good in his own way for caring for both of them and Jeb,there's not much I can say about him except that I did think for quite a part of the book that he had some sinister plan behind his acceptance of Wanda.Haha,I luckily turned out wrong. 🙂
But I really wish this one had a sequel.I don't want to leave this world so soon.I want to know more of what happens with Wanda and Ian,the other characters and new ones too.Hopefully we will get one.
Rating : ♥♥♥♥.5
Lady Midnight by Cassandra Clare
Genre:Fantasy,Young Adult
Yes!I have the book.I do have this one.A Cassandra Clare book. 😀
The first one in The Dark Artifices series,it's obviously amazing.I am not going to talk about it now because I am planning another post on the review of Lady Midnight.I know most of you have already read it or will be reading it soon,but if you aren't planning on it…you should read it.Go put it on your TBR list.
Rating : ♥♥♥♥♥………..
Magnus Chase and the Gods of Asgard:The Sword of Summer by Rick Riordan
Genre:Fantasy,Middle Grade /Young Adult
Another Uncle Rick's book.Yeah,I know I have been reading a lot of them this year and there's a lot more to come.Magnus Chase ,that was a really good read.Who knows ,I might even start liking Magnus more than Percy.The cover of the book,it's perfect,all fiery with two striking blue wolf eyes and Magnus at the front actually makes one more eager to read.Anyways,more about this book in my upcoming review.
Rating: ♥♥♥♥♥
That was my February and March wrap up.What did you guys read? Do we have something in similar ? Maybe one of the books above is a favourite of you guys.Feel free to share about it in the comments.
Time for a smile 🙂
-Anwesha 🙂